*This is part 1 of a 2-part series.
On April 23rd, 2014, at 1:00 a.m. sharp, I boarded my very first international flight bound for Narita international airport in Japan.
But, "why Japan?" you may ask. You see, traveling to Japan was a project in the making since 2008 that had been stifled by fate.  And as fate would have it, I was to make this trip a reality under different circumstances.  As with everything, there is a story behind the story…
The story behind it all
Back in December 2008 I had just accomplished part of what was expected of me from society: I had graduated college with a Bachelor's degree.
Ok…. Now what?! Well, I supposed that if I continued down this societal expectations path I should also get a "real" job, get married, buy a house with a white picket fence, and have kids as well.
The problem: here I was, a recent college grad, no"real" job, student loans, no boyfriend in the picture, no way in hell I was getting a mortgage after the housing bubble popped, and no kids… epic fail, right?
To make matters worse, the truth is that I didn't know what to make of myself. Sure, the American dream seemed fine and dandy, but it honestly seemed like a faraway reality that I had no way of accomplishing under my current circumstances. But if I wanted to accomplish anything in life at all, I had to take the first step somehow… and that first step was getting a "real" job.
So what do going to Japan and getting my first "real job" have in common?
While in college I studied Japanese to fulfill my foreign language requirement because I have always had a weird sort of fascination for Japan (I am pretty sure I must have been Japanese in a recent past life).  It was during my classroom time that I found out about teaching English overseas.
After graduating in 2008 when I had no idea what to make of myself after I graduated, I decided to apply for one of the most prestigious companies that hire American college graduates to teach English in Japan, Jet Japan.  Unfortunately, it was not too long before I received a rejection email from the company. I had not made the cut. I would not be moving to Japan to teach English.
I can't quite remember the feelings I experienced when I read the email. One thing is for sure, I must have felt a mixture of disappointment and uncertainty. In fact, come to think of it, I think my disappointment was not that I didn't get to move to Japan, but rather that I didn't know what to make of myself now that I did not have my future all figured out.
And so I did what any sensible recent college graduate that has absolutely no sense of direction and is utterly confused about life would do: I went back to school. One thing led to another and on January 2010 I moved to Houston, TX to start my Master's degree in Psychology with a specialization in Jungian theory. I came home if you will.
The Japan travel bug bites me again
I don't know how or why, but sometime back in 2013 I decided that it was time to visit Japan. Between bills and student loan payments, I wasn't quite sure how I was going to come up with the money for such a large trip, not to mention Japan is considered an expensive country to visit. But I did it. I came up with the money and sometime in February I booked our flight to Japan and started planning out every single detail of the trip. And when I say "every single detail," I mean eve-ry sin-gle fu-cking de-tail.
Which brings me to the point of the story!
Here's what I learned about my life and the world from my trip to Japan:
1. I am a control freak.
A month before we left I had already built a detailed itinerary outlining the train names, numbers, and times of departure and arrival to all destinations, walking distance from everything to everything, and even picked up some Japanese etiquette tips and history along the way. I mean… I should get paid to organize trips or something. When it came down to really being on Japanese soil, however, I was scared out of my mind at the realization that despite all of the planning I had done I was not in control of absolutely anything. ZERO. Nada. Niente.
I realized that despite all of the careful attention to detail and planning there was a certain element of unpredictability.  For the first two days in Japan I felt uneasy, scared, and almost willing to pack up and crawl inside a bed until the end of the trip.
I also realized that in such extensive planning and research, I was also leaving very little room for spontaneity and fun. Sure, planning every single detail of the trip was very helpful, but it reminded me of how sometimes we tend to go through life inside our heads, missing out on all the good stuff that is going on in life.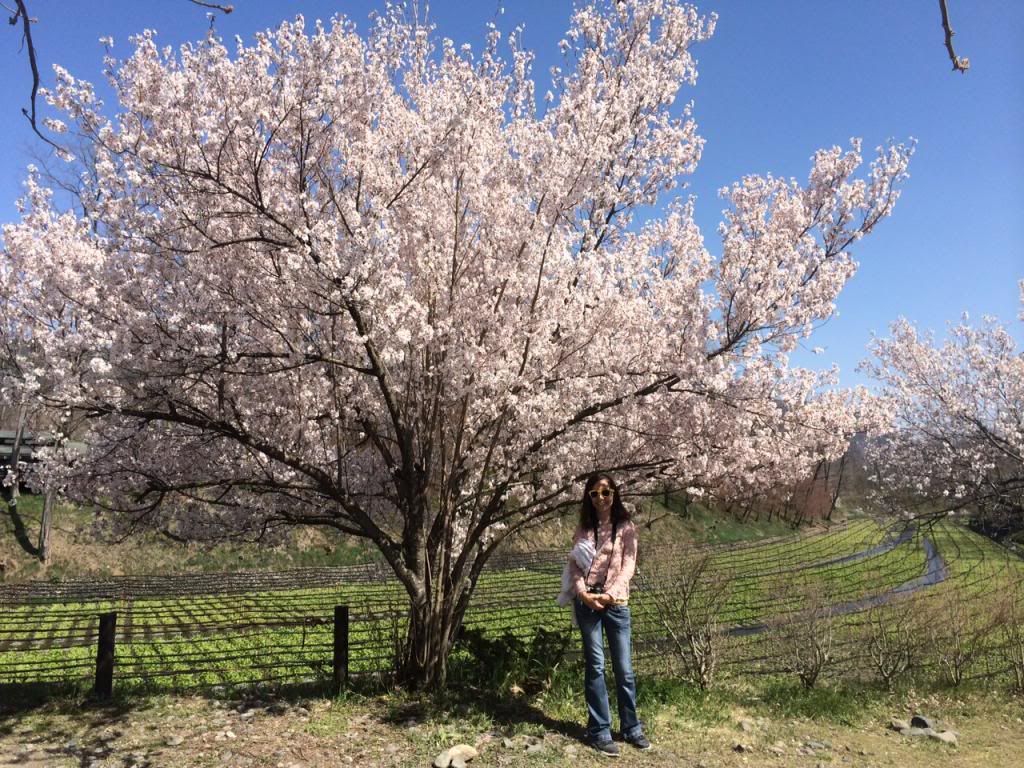 Tweet this: "Life is what happens to you while you are busy making other plans" John Lennon.
2.  Life is what happens when you step outside of your comfort zone.
I could have just stayed inside a hotel room every single night, or not gone to Japan at all considering the fact that the mere act of boarding the plane meant that I was moving outside of my comfort zone. But I didn't. I put myself out there despite the discomfort and anxiety that I experienced the first two days.
I rode a bicycle on my first day around a quaint town I barely knew at all, I took off my clothes and went into a public bath (more on that later), and despite my poor Japanese language skills I managed to communicate and make myself understood with a combination of hand gestures, three or four Japanese phrases, and English. It wasn't all easy, but I put myself out there.
It took a while to get used to the discomfort caused by the feeling that I was not in control, but in the end, putting myself in situations outside of my comfort zone has expanded my own thinking and has pushed the limits of my reality. Now every time I feel discomfort around something, I look at it as an opportunity to create more space and flexibility in my life. Sounds like yoga?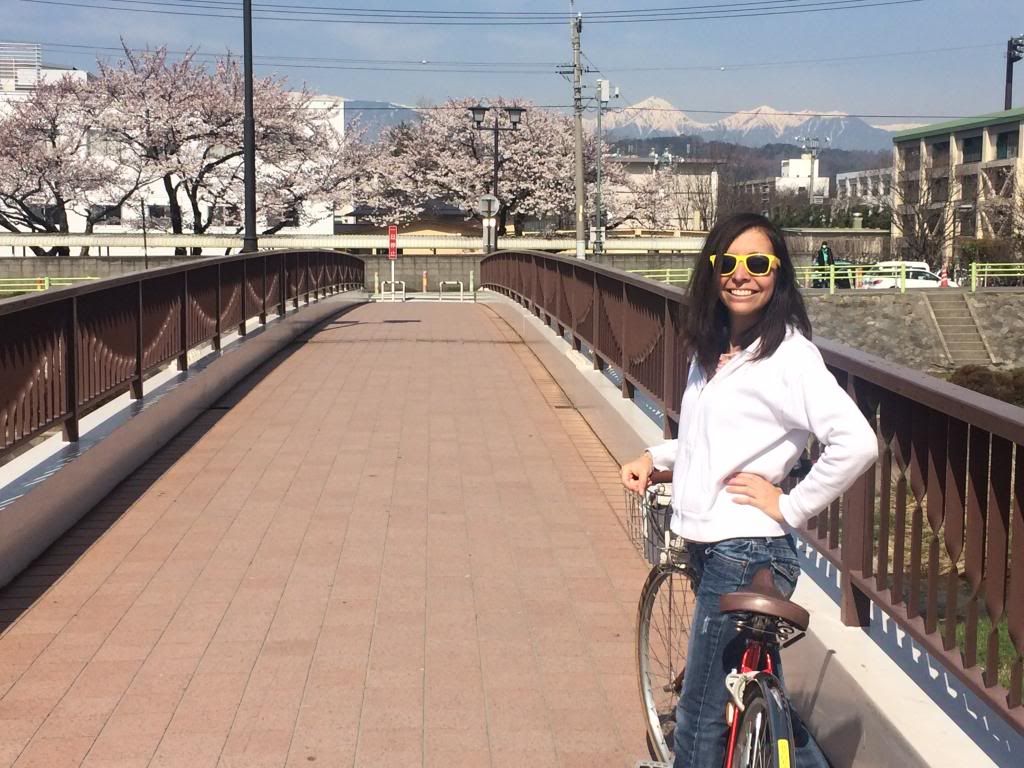 Tweet this: The only place where we can change our life is outside of our comfort zone.
3.  The power of being authentic.
Before we left for Japan, I knew that I wanted to experience an onsen (public bath) but had not been able to fit the attraction into our itinerary for various reasons. There was a certain relief that we wouldn't make it to an onsen because most of them require that you get naked in order to enter the baths.  But the Universe was listening to my desires, and it so happened that on our last night in Tokyo we met up with an old college friend of mine and one of his expat friends who happened to suggest we go to a public bath. Needless to say I was all for the suggestion.
I mean, who cares about being naked in front of a bunch of strangers, right?!
To answer this question, once I was back in the U.S. I asked a couple of my American acquaintances about their opinion on getting naked at a public bath. The results? Nakedness is taboo, a subject better left alone in favor of the latest fashion trend. To bare one's skin, on the other hand, is almost unthinkable.
In reality it was quite simple, really, to just take off my clothes and settle into the warm waters of the many baths available. Naked women freely walking around the bath almost seemed like a normal thing. It made me felt humbled to know that despite the clothes we wear, the color of our skins, and the Louis Vuitton purses we carry around (I prefer Coach personally), we are all the same, we are all human beings.
Tweet this: "The naked truth is always better than the best-dressed lie."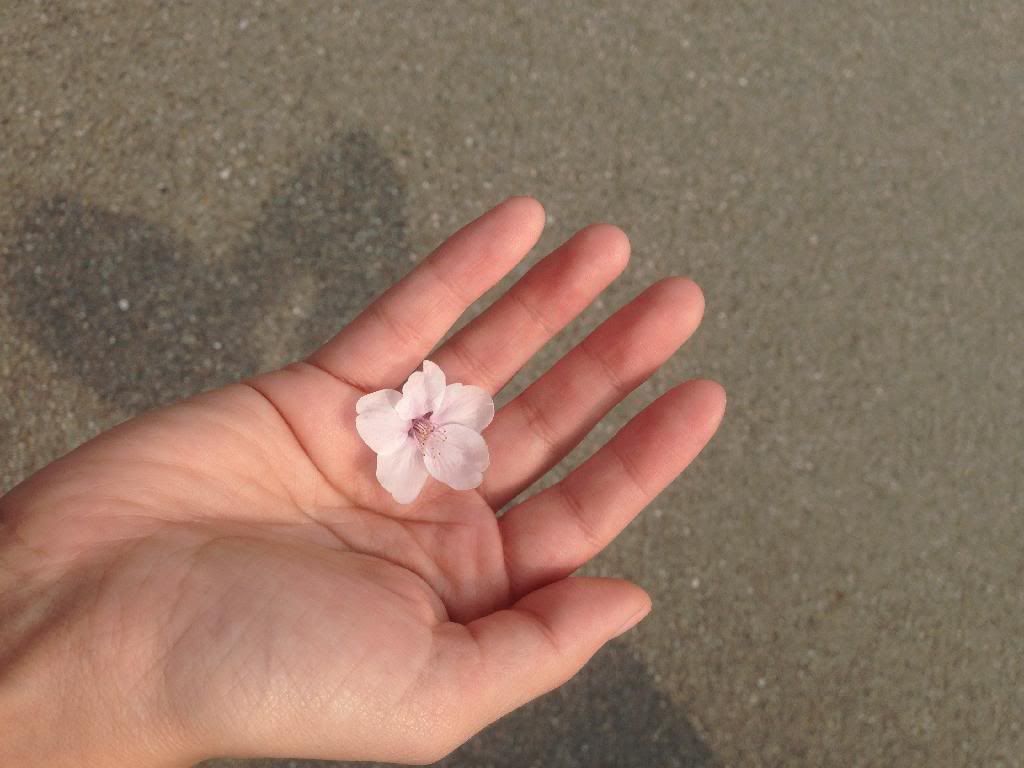 Want to read more?  Stay tuned for an update next week with part 2 of the 2-part series on the 9 things I learned about life from my trip to Japan.
In the meantime, if you enjoyed what you read, subscribe to my newsletter below for future tips and updates on changing your life from the inside out.  As always, thank you for reading sharing this article, and helping me spread my message so that together we can reach our fullest potential and change this world, one person at a time.
*P.S. I am working on figuring out this whole blog image thing.  In the meantime, here's the actual .png file with the quote "Life is what happens.." Pin it, enjoy it!